Double Shoulder Pet Carrier Backpack
The Double Shoulder Pet Carrier Backpack is going to help you on those longer journeys on foot! Our pups can get tired after a period of time, so we have designed the Double Shoulder Pet Carrier Backpack to give them a helping hand!
These are fully breathable and can be adjusted to give your pup as much room as they need! We have built-in a clip for their collars to ensure they do not jump out and added a simple drawstring for that extra security!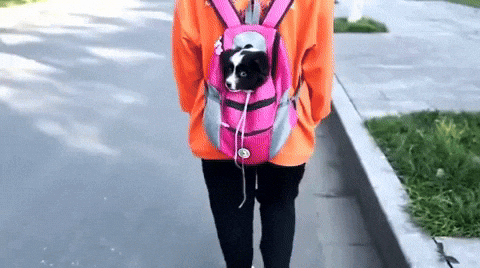 Features:
Fully breathable -

 

ensuring they do not get too hot whilst in the backpack! 
Drawstring -

 

making the backpack adjustable for your preference! 
Built-in collar clip -

 

so they do not try and escape during your travels! 
Backpack safety -

 

we have added fastenings for your waist and across the centre of your body so that there is no chance of it slipping off! 
Zip design -

 

a simple zip will help you get your pup in and out with ease! 
Reversible -

 

These can be worn on the front and on the back of you! 
It's equipped with cooling side panels, adjustable pockets on both sides, and moisture-wicking, ventilated shoulder straps. It also has a hook-up D-ring your dog in safely and securely. 
Size: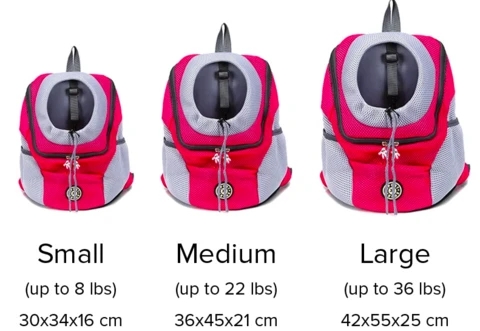 Package Included: 
---
We Also Recommend
---