Egg Sitter Seat Cushion - Flexible Seat Cushion
The incredibly comfortable, supportive flexible egg seat cushion
Now you can sit all day, on even the hardest chair, and still feel comfortable. Egg Sitter's honeycomb design is constructed of Elasticore that absorbs pressure points by collapsing in on itself. That's why even an egg won't break under pressure. Plus, Egg Sitter stays cool to the touch, and allows air to circulate underneath. Now long days at the office will be more comfortable, dinner more enjoyable, and painful car rides a thing of the past.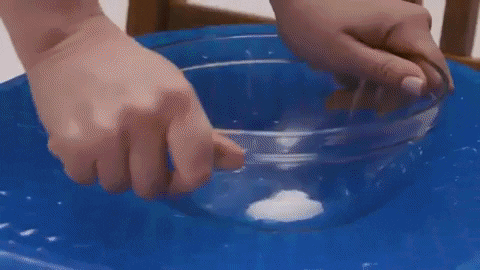 Supports your backside and spine while you sit
We spend so many hours sitting down, it's no wonder that cases of lower back pain and posture problems are increasing. How we support our weight when sitting can make a huge difference to our sitting experience as well as our long-term comfort. The right support requires pressure to be relieved from crucial pressure points when we sit. The Seat Cushion Egg Sitter is designed to alleviate these pressure points in a strong and flexible shape that will feel like you're floating on air.


Honeycomb design absorbs pressure by collapsing in on itself
The open, honeycomb design of Egg Sitter means that there's plenty of space for compression to take place, cushioning and redistributing weight and absorbing pressure by collapsing into the spaces, while still retaining full support and comfort. It's so flexible that you could even sit right on top of an egg and it won't crack! That's how amazing the cushioning effect of Egg Sitter is. So forget foams that compress down into a solid lump that becomes misshapen and dense, and say goodbye to springs that lose their bounce and won't give you even, consistent support. Egg Sitter will always take your weight, support your bottom and spine, and keep you in total comfort all day then just bounce right back to its original shape- every time. 

Stays cool to the touch and allows air to circulate underneath
Spine and posture support is only part of the secret to Egg Sitter's unique appeal, because comfort is also on another level when you sit on this remarkable cushion. The design and the Elasticore material it's constructed from, means that cool air is allowed to circulate through every part of your Egg Sitter. For long, hot days sat at your desk, or hours spent cramped in a hot stuffy car, there's no better way to get instant comfort and cool relief, as well as that essential spine and posture support, than the incredible Egg Sitter Seat Cushion.
Features Off The Egg Sitter Seat Cushion 
Special flex support cushion supports your backside and spine so well, you can sit on an egg without breaking it – no other seat cushions for chairs can make that promise.

Unlike your memory foam desk chair, sciatic nerve pillow, or foam cushion, Egg Sitter's unique flex-grip honeycomb design allows air to circulate and stays cools to the touch

Strong and durable, Egg Sitter retains its shape, making it a great back pain seat and orthopaedic seat

Fits most chairs for deep seat pressure relief – Egg Sitter measures

40*32*4cm

Includes 1 Egg Sitter seat cushion and non-slip cover
---
We Also Recommend
---