Mosquito Lamp
Fed up with being constantly bitten and kept awake at night by the buzzing of Mosquito's?
Now you can keep your room Mosquito free with this clever Mosquito Lamp that uses the latest PhotoCatalys Pest Control Technology. The infa-red LED light attracts in the Mosquitos and they are then sucked into the airflow Vortex by an air vacuum and quickly killed without leaving any mess.
This compact Lamp is easily portable, small enough to fit into a suitcase and powered by USB so it can be taken on vacation and plugged in to the mains or a laptop or battery pack.  The lamp emits a very slight infa-red LED light and is virtually silent so it wont keep you awake at night. It has a dawn/dusk light setting to switch on and off automatically if preferred.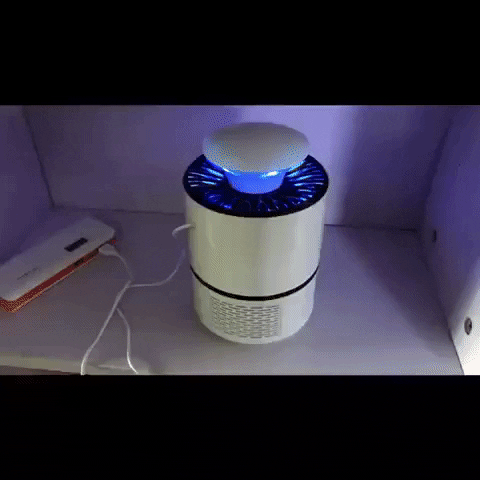 FEATURES AND BENEFITS
STYLISH & COMPACT: Bug traps can be both stylish and effective! The sleek, compact and minimal design of our mosquito trap will look great in any environment.
USB CHARGING: Universal USB power port allows you to power and uses your  Mosquito Trap Lamp with an adapter, power bank, computer and more making the  Mosquito Trap Lamp perfectly portable for outdoor dining or camping adventures.
Features a USB power port and 51 pcs LED
IRRESISTIBLE LURES: The energy-efficient, radiation-free Violet LED releases violet light waves (365NM to 395NM) to irresistibly lure mosquitoes in and lock them in the secure anti-escape chamber inside. Meanwhile, the gentle fan mimics the flow of breath (a natural hunting mechanism for mosquitos). Together, they're an irresistible lure for mosquitoes and flying pests.
---
We Also Recommend
---